My review is…….THIS IS MAGIC!!! I bought this at Sephora and let me tell you it even conceals the fake "wanna be in the center" type of friends lol! Okay but lets get this review together shall we?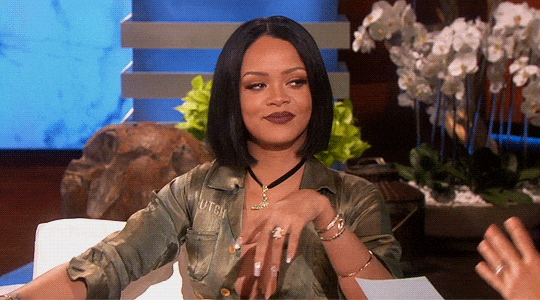 Fenty beauty…RIRI come through! Not only is it creamy, long-wearing, crease-proof, and light as air but this comes in 50 shades….50! Whatever you foundation number is for you that is the same number as the concealer so you barely even have to match yourself cause it is ALL there! I have broke my bank trying to find the perfect one because I suffer from black under eye circles, and once I put Fenty on it changed my life. 
It made me throw away my old one that I have (to be completely honest), and I can't wait till I buy another one. The packaging is very nice, the bottle is so smooth, travel size, and every girls dream. Want to see the rest of the reviews? Check this out (you will also find mine in the thread lol!) 
https://www.fentybeauty.com/pro-filtr/instant-retouch-concealer/32787.html
I am in the color 280! Check this beauty out!!! It really feels amazing and the cover is out of this world! I am now an official Fenty user! Other brands who??? Hmmm Can't relate. 
I am so happy because there was literally this one left in stock, and I got lucky! This came out the 11th so my boyfriend and I went super quick to get it. I highly recommend this concealer so if you haven't gotten one I have no idea what are you waiting for! Get on this now! Alright ya'll this is all for today if you love a product that you would want for me to try out let me know. ha! 
Love ya'll. God bless. Peace.
Michele C.