This is the reason why I haven't been posting so much during this lock-down. Before you read please keep in mind that everyone who gets this virus may experience something different. Thank you.
How does it feel finding out that you have covid19?
Anxiety, depression, and uncertainty of not knowing if you will be making it the next day. It feels as if everyone and everything is against you, it feels like you are not from this world, and at times it feels that getting this virus is in fact your fault. People either treat you differently or they look at you weird with fear that you might give it to them. It feels as if everything you have fought for has slipped through the cracks without not knowing if you will get a second chance to remake everything , and get a second chance to make your dreams come true. You get scared for other people that surrounded you while you had this virus, and praying so that they aren't positive. You start to think about the good old days that you were able to hug your mom, dad, siblings, and a few other important people in your life. You feel as if you wished you had the power to turn back the time, and go back to the year where you thought you wanted the time to pass by quick. Despite of all of this, in a way it strengths your faith because when you feel alone you know that at least someone is always with you. You look at life way different and the purpose of everything that this earth has to offer. In a way, you feel alone but your perspective grows to the next dimension. Seeing people taking this as a joke, looking at how humans can not follow simple directions, and seeing how so many travel without not caring of the spread of this virus is heartbreaking….it makes you angry. When you get the news that you are positive you start to see your life flash before your eyes, you see your memories being more vivid than before, and the first people that you start thinking of are your parents. When I got the news of being detected, I couldn't help to think on all of my dreams being either on pause or done. My husband suffers from asthma and he was detected with this virus, so in other words I wouldn't sleep due to checking up on him while praying to God to give him another day to be with me. All of this and more is exactly how you feel when you find out that you have covid19.

Symptoms?
While having so many thoughts that invade your mind, it feels as if you were dehydrated for a long time. It feels as if you were carrying a big sack of potatoes while not having nothing to drink for weeks. You feel tired to the point that you feel that you just want to be in bed 24/7, and having the worst body aches. This also brings out the worst headaches, and for some it causes not being able to breathe. Mild covid or not…it feels horrible…. it messes up with you mentally, emotionally, spiritually, and physically. The fevers are the worst, having the chills, and being cold to the point that you think that nothing can warm you up. What happened to me? Well, the first day I had to crawl while crying to the bathroom because I couldn't feel my body at all. I was dehydrated that I did not want to eat anything, and I just wanted to drink water. My eyes burned, I couldn't feel my body, and worst of all I lost a lot of weight by the first week due to diarrhea which is another symptom that you get. There were days where I felt that either I couldn't catch up with my breathing, or I just honestly wanted my body to stop fighting. However, seeing my husband beside me, and seeing my parents and sister through camera strengthened me to keep on going. I remember being lightheaded for no reason, wanting to throw up the food I ate, and putting up an act so my family wouldn't get worried. I would say I was good, I am making it, and then hanging up bursting into tears because I knew that it wasn't true. I remember waking up in the middle of the night with a fever, and as I touched the arm of my husband I would start to pray so we can be better when the sun would come up again. For him? He had a cough and had to use his inhaler about 3 times or so. He was so strong for me so that I would kick my depression to the curve while he was low key scared, but wouldn't tell me I would just see it in his eyes, and that was enough for me to confirm that he was indeed scared too. Please keep in mind that each person is different, and some might not even know that they have it.

Spiritually?
Where do I begin, being a person that worships the Lord I might say that the first few hours I started to doubt. I would think, " I do everything to at least be half of the person you want me to be, but then again I get this?! WHY ME?!" There are no words to describe how angry I was, how disappointed I felt, and how unloved I was feeling at the moment. As the hours passed by, I kept thinking if there was actually a higher and magical power or if I was always worshiping something or someone that never existed. I couldn't help but think of the pain that I felt, till for some odd reason I started thinking of the scripture of Job. That is when I thought, "Is this a test you want me to pass? seriously?" the moment that I thought of that, I started to remember all my kids that I work with at church. Each smile that passed through my mind was a fuel that gave me to keep believing in God through this tough time. I looked up in the news how other countries were doing, and I couldn't help but smile when I saw that different animals started to reappear. I started seeing the masterpiece that God created through my computer screen, I looked out the window to appreciate the wind, I saw the birds fly so freely in the air, and I captured the moment when it started to rain. I came to the conclusion that as humans we are always making a huge deal when its such a gloomy day, when it is too cold, and when it is raining or snowing. We really don't look at it as a benefit that God sends down for us because if you think about it…it really does benefit us. The rain comes down so the vegetables/fruits can grow, it gives water to the animals that need it, the cold is a benefit for us so we can stay inside while the earth tries to breathe so we can live in a better place, the snow is something for us to admire because not a lot people have that amazing view, and waking up to a gloomy day is just a sign that God gave us to wake up to see his masterpiece once again. Other people do not have the gift of life like we do right now because as you are reading this there is someone out there taking their last breath. Out there at this very moment, is probably someone looking at their last day in this world, and others are trying to fight for their life so they are able to live like you do. Having covid19 made me see so many things that I used to take for granted, and I appreciated every breath I was taking as each hour passed by. I started praising God through this storm, and I still do! If it wasn't for God I wouldn't be a survivor of this deadly virus going around, and I know that he had mercy over my soul because I have a purpose in which his work through me is still not done.

Who?
During the rough moments, you start to see who really matters in your life, and who is just there to watch when you fall so they can laugh about it. You examine people in a different form and you are ready to cut them off. I am so happy that I have the best friends a girl can ever ask for, a few family members that took the time to check up on me, and prayed over my life. If I could mention every single one of them who checked up on me the list wouldn't end. If you are reading this and you reached out to me I just want to say from the bottom of my heart: Thank you. Thank you for being there when I needed support, for encouraging me, and for praying for my husband and I. We really do appreciate it and we have all of you in our prayers!
How do you get it?
There is a reason why we need to have social distancing and follow simple rules! If you are too close to someone else, if they cough or sneeze, by touching the surface and then touching any part of your face, and last but not least some people are carriers of the disease which they might not even know. Till this day I have no idea where I got it from because it is truly a mystery. I work in the medical field, so chances are maybe I talked to someone that looked healthy, maybe when I had to go grocery shopping, or while I was walking towards my car and probably someone had just finished sneezing or coughing in that area. I know for a fact that it wasn't because of traveling because with this going on there is no way that I will book a flight during this time…its called using common sense.

How to prevent it?
Use a mask, disinfect your home, put a bag on the passenger/driver seat (change it at the end of the week), disinfect your car, change your toothbrush every other week, take a shower as soon as you get home, put the clothes in the washer right when you take them off, eat vegetables/ fruits, stay away from caffeine, stay away from junk food, stay away from high salt/sugar, and use mask with gloves every time you go out. Try to drink a lot of water and if possible do warm gargles of salt before you start your day and before you go to sleep. If you have a strong immune system the virus will not be as bad in case you get infected.

The recovery?
It is a slow one to the point of getting anxious because you just want to be good as soon as possible. However, at times I feel tired and yet there are other days where I am so full of energy. This stage is a hard one because at times it is difficult to see the light at the end of the tunnel. This is because you would want to go see your family that you haven't seen in weeks, but you still need to be isolated in order to get better. For other people the recovery might be a different experience as well as the symptoms.

Conclusion?
One thing that we can all agree on, only the ones that have gone through this and survived, is that….we made it. People might look at us and say, "Is it really that bad?" but what they don't know is… that it is! The first week you are full of emotions and wondering if you will get worse the next day. The second week you are still in shock that you even had it because you think if you were really healthy to begin with. The third week is more just like the "meh" stage where you start to get anxious because you want to see your loved ones. The rest you start to get depression or you just feel out of place and the need of wanting to scream to the world. I want everyone to return to their normal life, but for right now we all need to be isolated.
There are no words to describe on how much I want a hug from my parents, my sister, certain family members, and my friends. I have no idea how to explain the need that I have to be up on stage, and start singing to the Lord without stopping. I can't describe the need that I have to scream to the world to follow the simple rules so WE CAN ALL have our normal life back.
I wish there was a word to clear the pain away from my friends that are going through this, and especially canceling an important event in their life. If you are reading this and had plans to get married this year, have a baby shower, graduate, or you are positive for this virus or even lost someone from this please know that even if we do not talk as much…I AM PRAYING FOR YOU!
The best advice I can give is to stay away from the media, stop watching the news, and start trusting in God. Let go and Let GOD! I will be sharing a few songs that has helped me so much throughout this time, and I would like for you to hear it too. If anything covid19 is just a giant that we need to face with confidence. WE GOT THIS YA'LL!!!! 2020 isn't completely dead yet, and we have the chance to rescue it!
If we all pray all I gotta say is…..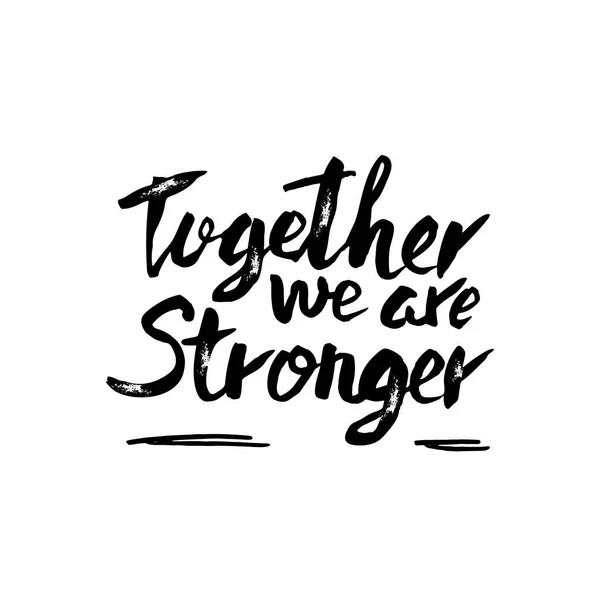 If you have questions, concerns, going through depression, anxiety, or you just feel lonely please do not hesitate to send me a message. Stay tuned for the next post because I will be sharing what I have been doing through this pandemic! Changes in the way I mediate, songs that I have written, and new things that I have discovered in the kitchen! I will be posting a video up on YouTube too so if you haven't done so already make sure you subscribe. Also, subscribe to my blog to stay up to date with everything that I will be sharing.
Love ya'll and God bless.
Songs that helped and keep helping me through this time feel free to check them out.